Hello Natural Skincare Lovers,
Welcome to Apothecare Co. I'm thrilled that you've made it here! I'd love to share my personal skincare story with you in the hopes that my passion for creating naturally derived skincare for those of us with problematic skin conditions can make a positive impact in your life and for your skin.
For more than 30 years, I have lived with eczema and have suffered its difficult symptoms—dry, sensitive skin, intense itching and (embarrassing) blotchy redness. Throughout my life I've tried nearly everything on the market to try to combat my continual discomfort. I've used countless store-bought lotions, creams, ointments, oils, soaps, prescription drugs, you name it—all in an attempt to alleviate the symptoms of my eczema.
Some products worked alright—others not so much—and after decades of feeling like a skincare guinea pig I had had enough. I decided to take matters into my own hands, and I began experimenting with creating my own skincare products. To my delight it turned out I am quite good at this, and that I truly enjoy the ongoing process of ingredient education and product formulation. So, in March of 2015, I started Apothecare Co.
Since then I've been working towards creating a stellar line of products that is mindful both of the unique skincare needs of people with skin disorders (sensitive skin, dry skin, aging skin and contact dermatitis), and of the efficacy and safety of product ingredients. My hope is to make our skin healthier and happier.
Here's to being comfortable in your own skin!
Jody Bivens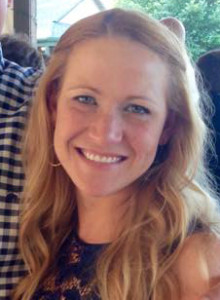 Jody Bivens, Apothecare Co. Founder
Apothecare Co. is a line of artisan botanical skincare handmade in St. Louis. We aim to create high-quality natural products specifically formulated for those with skin sensitivities.
© 2017 Apothecare Co. All rights reserved.